Classes

---
Ready to Learn in Person?
I'm happy to announce that I've returned to my educator roots and am starting workshops this November! These classes will be in person with a focus on learning the basic tips and tricks of embroidery while you begin your own unique creation.
I am currently offering two classes in coordination with The Tesserae. Interested? Check out my list of available workshops.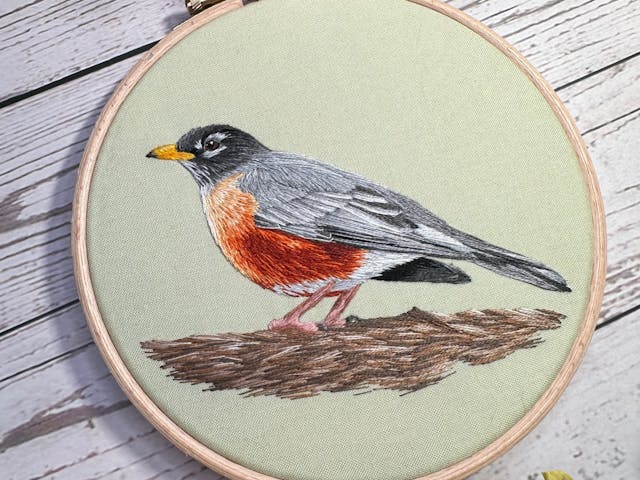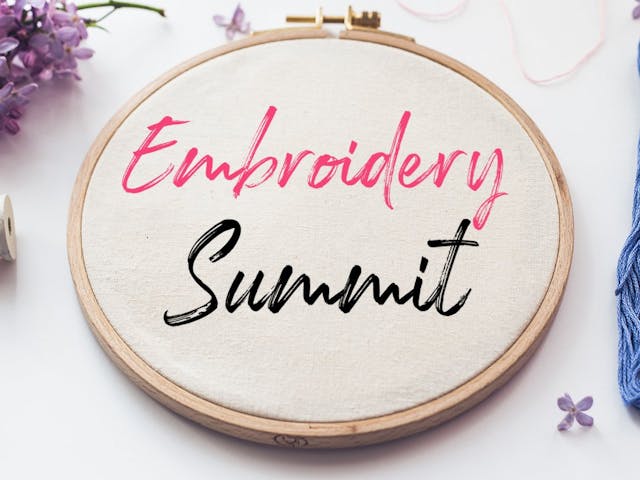 Rebecca Page 2023 Embroidery Summit
June 26 - 30th
Want to Learn How to Threadpaint a Bird?
We've joined an incredible group of talented embroidery artists to host the 2023 Rebecca Page Embroidery Summit from June 26th to June 30th! Nest Embirdery is leading two classes during this free summit:
"Spring Ladybug Stitchalong: Practicing Basic Embroidery Stitches"
"Introduction to Threadpainting Birds"
This summit is free between June 26th - June 30th, OR you can purchase a VIP All Access pass for unlimited access to the classes once the summit is over - including over 30 downloadable PDF patterns and all 43 classes. If you purchase a VIP pass through the link below, DM or email me with your proof of purchase for a free PDF pattern of your choice to tide you over until the 26th!